Alpha Beta Cornell Delta Delta Delta Alumnae Website
About Us
We are Cornell University Delta Delta Delta alumnae. Because the Ithaca area doesn't have a Tri-Delta alumnae group we, the alumnae of Cornell Tri-Delta, maintain the house through the House Corporation and support the Alpha Beta collegians by attending the Circle Degree Ceremony and Pansy Breakfast to welcome our newest alumnae. We visit during reunion, keep in touch with our members (spanning six decades) with a bi-annual newsletter, and by provide funds for capital improvement projects through our annual fund raising efforts.
Our History
Alpha Beta Chapter was founded at Cornell on April 19th, 1913 and has maintained an active presence on campus ever since. In the Spring of 2013, our chapter celebrated 100 years at Cornell, and did so by welcoming back alumnae for reunions, brunches, and campus activities. The weekend culminated with a black tie event on the Cornell Arts Quad which had over 300 sisters in attendance.  Since the 1980's, Alpha Beta has occupied our beautiful house on Cornell's North Campus, located at 118 Triphammer Road. -read more
---
Upcoming Alumnae Events
Pansy Breakfast
Hosted by the young women of the Alpha Beta chapter of Delta Delta Delta every May, this day provides a great opportunity for Tri-Delta alumnae to share in the ritual of Circle Degree for our outgoing senior class.  In 2018 the event will be May 23rd at 11am. – read more
Cornell Reunion Reception
Are you going to the Cornell Reunion this summer?  You are warmly invited to attend an open house at Delta Delta Delta from 4-6 pm on Saturday June 8, 2018 during the Cornell Reunion Weekend.
-read more
Annual Meeting
Please join us for the Annual Meeting at 11:00 am on the Sunday during homecoming weekend to be held at the Alpha Beta Chapter House, 118 Triphammer Road or by conference call.  To join the conference call, dial (712) 432-3100; the code is 901054. You may also access the documents that we will be discussing. – read more
---
Stay in Touch
Printing and mailing the Fall and Spring Alpha Beta Data Newsletter has become very expensive. Being good stewards of the funds you have donated is important to us so we have transitioned to an email newsletter. Please make sure your email is up to date, share your personal news and visit our Alpha Beta Data newsletter page to read the current issue as well as back issues.
Our National organization keeps an up to date Database of current members. Please visit the new Tri-Delta National website to update your information!
There are several Cornell Tri-Delta Alumnae Facebook pages. Find links to all of them here and connect with old friends.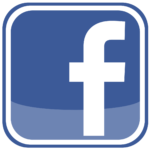 Cornell Tri-Delta Alumnae Public Group  175 members
Cornell TriDelta Alumni Group Closed Group 198 members
Cornell Tri Delta  Community 699 members
70's Era Cornell Delta Delta Delta – AB Community 35 members
Friends of Tri Delt 1976-83 Private Group 72 members
If you know of other Facebook friends groups, please share them here by emailing alphabetahc@gmail.com
---
Cornell Tri-Delta Collegians
Visit the chapter's new undergraduate website at cornell.tridelta.org to keep up to date with the wonderful girls of Alpha Beta!
Our collegiate sisters are involved with many organizations on campus, including sports teams, Student Assembly, community service organizations, and Panhellenic Council.
Chapter Awards
Our chapter won the following awards at the 2016 Susan H. Murphy '73, Ph.D. '94 Fraternity and Sorority Community Awards Ceremony:
Alumnae Panhellenic House Director Award – Emily Roe
(presented to an outstanding Sorority House Director who has shown an exemplary commitment to their position.)
Janiece Bacon Oblak Award – Allegra Terhorst
(Presented to seniors who have displayed loyalty and leadership in sorority affairs and whose contribution to the Cornell Fraternity & Sorority Community has strengthened fraternity and sorority life.)
Outstanding Chapter Officer Award – Sarah Frick
(Presented to outstanding men and women for their continued leadership and service to their chapter and the IFC, MGLC, and PHC.)
Outstanding Facility Management Award
(Presented to chapters who have a well-managed facility management program.)
Social Responsibility Award
(Presented to chapters who strive to maintain high standards for social events, have taken steps to eliminate risky behavior, and adhere to the strict guidelines set by the University and OFSIL.)
Most Improved Chapter Award
(Presented to chapters who worked diligently to address areas of improvement within the organization and have continuously improved over the course of the year.)
Cornell Tri-Delta Scholarship
We are excited to announce that the Alpha Beta Chapter will have its own scholarship established through the Tri Delta Foundation by the end of this year! The Tri Delta Foundation raises and awards funds to provide Tri Delta members around the country with undergraduate and graduate scholarships.
Can you donate online, through the National website?  You can donate on the National Website through the links for "restricted" scholarship funds.  (It doesn't look like our option is up yet because it is so new, but I expect it will be there shortly.)
How about if you want to send a check?   Send it to: Tri Delta Executive Office, 2331 Brookhollow Plaza Drive, Arlington, Texas 76006.  Include a note with the check or in the memo that it should go to the Alpha Beta Scholarship Fund.
Are donations tax deductible as a charitable donation to the National 501c3?  Yes!
Applications start in November 2016, deadline March 1 2017, first scholarship awarded August 1, 2017